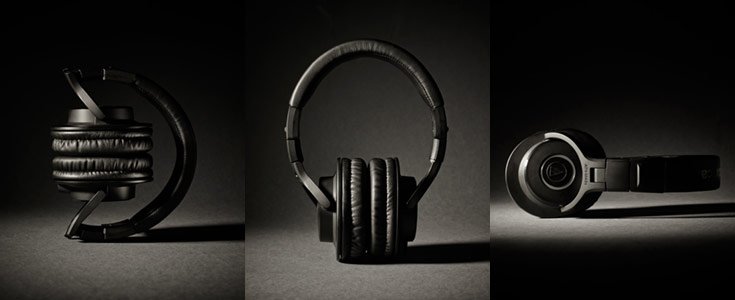 Audio-Technica is one of the leading manufacturers in the headphones market, for it offers feature-packed headphones at a decent price point. 
Being confused between Ath-M40x and Ath-M50x is normal because they are in the same series and direct successors, so they share a lot of similar features. 
However, there are some significant differences, too, which I am going to highlight throughout this article. This way, you can weigh the pros and cons of each product and decide which is better for you. 
Ath M40x vs M50x – Short Answer: 
Go for Ath-M40x if you're searching for light headphones with extra-long cables. They're also the best option if you mainly listen to podcasts and soft music for they produce neutral sounds. 
On the other hand, if you need headphones so you can listen to music, I suggest you buy M50x because the added bass brings music to life. They are also slightly more durable and offer 190 degrees swivel.
Ath M40x vs M50x – Comparison Table: 
| | | | |
| --- | --- | --- | --- |
| Audio-Technica Model  | Type  | Frequency Response  | Weight  |
| Ath-M40x | Over-ear  | 15Hz – 28KHz | 240 grams  |
| Ath-M50x | Over-ear  | 15Hz – 24KHz | 285 grams  |
Ath M40x vs M50x – Full Comparison:
Build Quality
Both Ath-M40x and Ath-M50x are made of hard plastic and aluminum materials, so they are quite durable and will last for years regardless of how many hours you use them. Yet, Ath-M50x headphones are more durable for a couple of reasons that we'll state below. 
First of all, Ath-M50x enjoy a classier look because of the burnished steel that's below the extenders on both sides. These bits of steel boost the set's durability. Moreover, the different mechanisms that both sets use enhance the durability of M50xs, given that M40xs snap around the ear cups, while M50x don't. 
Winner:  Audio-Technica M50x
Comfort 
I believe that comfort is an essential quality to check before buying a pair of headphones. Typically, when you first wear any of them, you'll feel that they are a bit tight over your ears. But with time, they will loosen a bit and feel like a breeze. 
Both models feature a gap between the insides of the earbuds and your ears, allowing for airflow and preventing your ears from sweating or suffering any pressure. Plus, whenever you feel that the earpads are not comfortable enough anymore, you can easily replace them from any third party manufacturer. 
It's nice that M40x's earcups enjoy 90-degree swivelling (15° in / 90° out) for easy monitoring.
Yet, it is even better that M50x offer 180 degrees of ear cup swivelling (90° both directions), making them suitable for studio use. 
Ath-M40x (240 grams) are a bit lighter than M50x (285 grams), but the difference is not highly noticeable. 
Winner: M40x for lightness or M50x for a 180-degree swivel.
Connectivity 
The two models are wired, so you'll need to use cables. Fortunately, they both come with cables. Yet, M40x's package includes two and M50x's has three. 
With M40x, you will get a straight and a coiled cable, and both are pretty long. You might think that this length (9.8′) is a positive feature, but I find it cumbersome as it makes managing the cables a bit more complicated. However, if you believe that you'll make use of this length, go for them. 
As for M50x, it comes with a coiled cable and two straight ones of different length, where one is 9.8' and the other is 3.9' long. Having the ability to choose between these two lengths is a huge plus point. 
All cables can be connected to any device that has a 3.5mm jack, which means that you can connect them to your PC, game consoles, and so on. 
Sadly, both models only allow you to use Audio-Technica cables and aren't compatible with any third-party wires. 
Besides, the cables of M40x and M50x are detachable, which is a great feature because it allows you to store the headphones without worrying about tangling. Also, if they suffer any damage -which is unlikely, by the way- you won't need to throw the whole set away. 
Winner: Audio-Technica M50x
Sound Quality 
So far, both models don't have many differences, but the sound quality each of them produce begs to differ. 
Let's start with M40x that produce neutral and relaxed sounds with its 15Hz – 28KHz frequency response range. While this makes M40x are unsuitable for critical analysis, they are the perfect pair if you want to listen to all kinds of genres, especially podcasts as they play the audios in their original soundtrack. 
Plus, they don't give any extra attention for bass as they play the mids, lows and highs equally good, preventing any chance of distortion. 
On the other hand, M50x focus a bit more on the bass, yet allow you to listen to lower tones without letting the bass overpower the listening experience thanks to the larger drivers of 45mm. Besides, high and mid-tones are excellently balanced. 
Winner: Tie
Pros and Cons: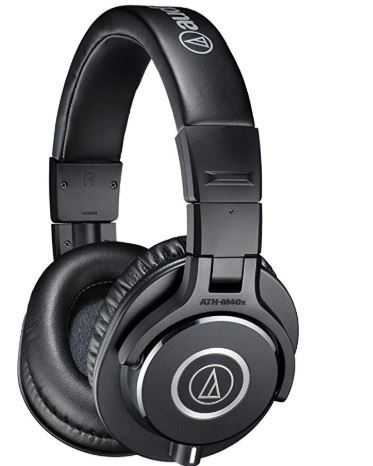 Pros:
Detachable cables 
Lightweight 
Perfect for soft music and podcasts 
Produce neutral and original sounds 
Cons:
Don't accept third-party cables
Flimsy carrying bag 
Feature 90-degree swivelling only 
Come with two very long cables 
Also Featured in:
Headphones Under $100 – Reviews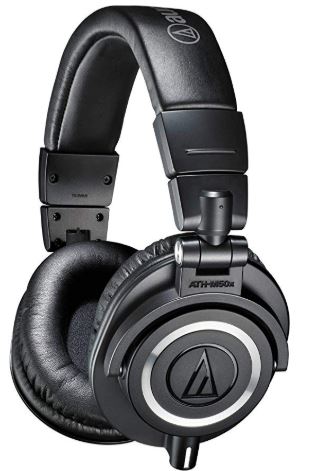 Pros:
Detachable cables of decent length
Excellent build quality 
Include three cables of various sizes 
Cables are of flexible and decent length 
Enjoys 180 degrees of ear cup swivelling
Suitable for everyday listening because of the added bass 
Cons:
Aren't compatible with third-party wires 
The leather storage bag is not safe enough 
Slightly heavier 
Final Thoughts 
Hopefully, I've made the Ath M40x vs M50x debate a bit clearer now, so you can choose the one that is perfect for your needs. 
For one, Ath-M40x are lighter, cheaper and come with two very long cables, which might be okay if you need flexibility. Plus, they produce neutral sounds, so they are the ones if you'll mainly listen to podcasts. 
In case you need a set that highlights bass a bit more, go for Ath-M50x. I love their slightly more durable build quality and the fact that they come with three cables, and one of them is short enough not to be cumbersome.