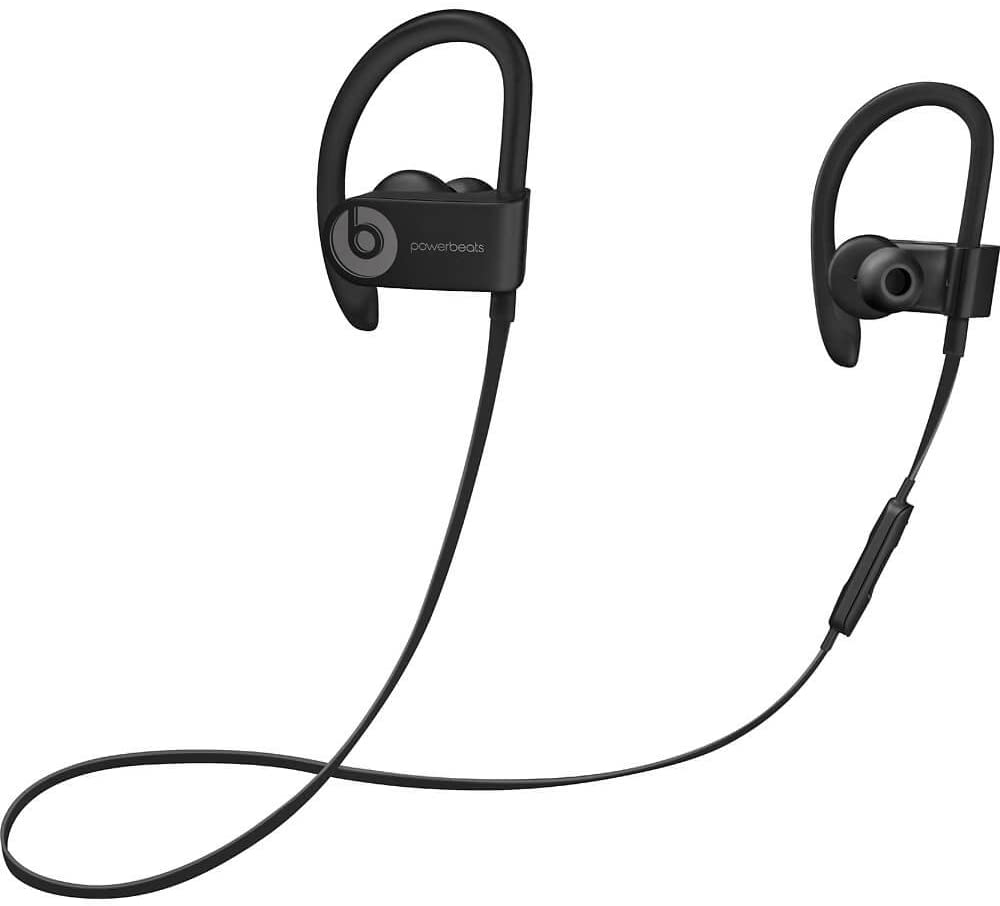 <strong>Powerbeats 3</strong> - <strong>Check On Amazon</strong>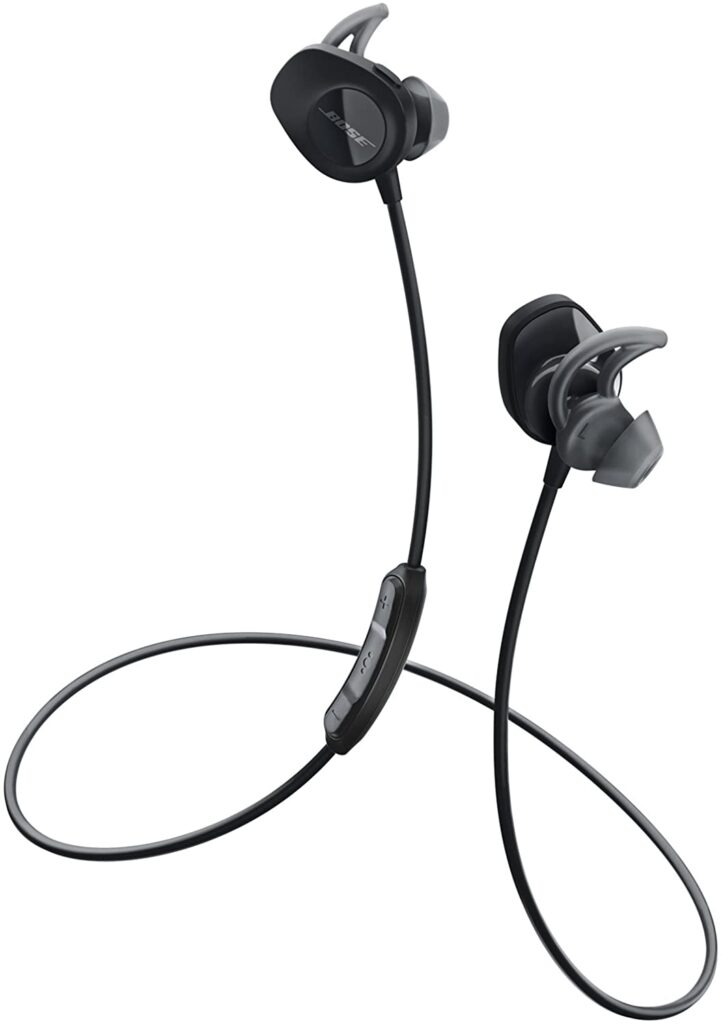 <strong><strong>Bose SoundSport</strong></strong> - <strong>Check On Amazon</strong>
Since you've reached this article, I assume you've been searching for top-notch wireless earbuds for running as well as casual listening. Both Powerbeats 3 and Bose SoundSport share many similarities that you might find it challenging to choose one of them, and that is where I come in. 
In this article, you'll find a detailed review of the essential aspects you should check before buying any earbud. Plus, you can use the pros and cons list below to help you decide easier.
Both Powerbeats 3 and Bose SoundSport have their own pros and cons. Consequently, each of them caters to a certain category of people. For example, Powerbeats 3 are more recommended for iOS users.  And they are the best when it comes to listening to bass-heavy genres at loud volumes. 
Contrarily, Bose SoundSport work magic when listening to all music genres at not-so-loud volume. They are also great for working out as they don't fall off your ears and feel so incredibly comfortable that you'll forget you're wearing them in the first place.
Also You Can Find Bose SoundSport featured in:
Powerbeats 3 vs Bose SoundSport: Comparison Table: 
Powerbeats 3 vs Bose SoundSport: Full Comparison 
Design 
The design of both earbuds is quite excellent, but let's review each of them separately. Powerbeats 3 come in many colors such as brick red, turf red, flash blue and siren green. Plus, they come with in-line controls that help you answer and reject calls, change music, and control the audio volume.  
What's more, you can use these when you're running or doing any intense activities, thanks to their ear hooks that keep them fastened to your ears no matter what. Yet, note that the pair is not water-resistant, so you can't use it while swimming. However, they can handle sweat, so you needn't worry about running while wearing them. 
Bose SoundSport headphones also come in several colors like cotton, aqua, black and power red. Plus, they come with a cord that connects the two earbuds, which means that they won't fall off when you're exercising. 
Moreover, you can attach them to your clothes using the clip they come with, so you needn't worry about losing them on your commute. I love that you can adjust the cable's length, so it doesn't get in your way. Like Powerbeats 3, they are not waterproof, but they can handle sweat and rain. 
Winner: Tie 
Comfort 
Buying a pair of comfortable earphones is of paramount importance because you don't want to feel irritated. Instead, you'd love to forget that you're wearing anything in the first place. For this reason, I've decided to tell you which of these is more comfortable if you want to wear them for a long time. 
PowerBeats 3 are not uncomfortable, but they need a bit of getting used to. The ear hooks that they come with are a bit untraditional, so you might feel irritated until you get used to them. However, I wouldn't change a thing about this design as it offers an incredibly secure fit. 
On the other hand, Bose SoundSport Wireless are more comfortable. They come with a neckband that has the in-line controls. This means that you can easily adjust the volume, navigate the music, answer calls, and so on as stated in the design section above. Plus, the cable is pretty light, so it doesn't add to the device's weight. 
What's more, sports enthusiasts will enjoy the secure fit, as they don't fall off your ears no matter how intense your workout is. 
Winner: Bose SoundSport Wireless
Sound Quality 
PowerBeats 3 produce pristine audio quality, especially when the seal is tight over your ears. These earphones are perfect for working out because they produce punchy bass without overpowering the rest of the sound. This means that you can listen to hype music without sacrificing the audio quality. Also, the sound quality doesn't get affected if you set the headphones at the loudest volume. 
On the other hand, Bose SoundSport is for those who don't like listening to loud music. The sound tends to get distorted if listened to at loud volume. Other than that, the headphones produce high sound quality. 
Winner: PowerBeats 3 
Battery Life 
The battery life is one of the essential features you must look out for when searching for a pair of wireless earbuds. Both earbuds in question enjoy a satisfying battery life, yet one is better than the other. 
PowerBeats 3 are the winners in this category, for they operate for 12 hours after a two-hour charge time. Plus, they enjoy a fast-charge feature, which allows them to perform for about an hour after being charged for five minutes only. This means that if you forget to charge them overnight, you can quickly charge them while getting dressed for about 10 minutes and enjoy two hours of uninterrupted music. 
I especially love the battery indicator on PowerBeats 3, for it shows me if the battery is low, so I can quickly plug it and make use of the fast charge feature. 
Bose SoundSport's battery is not as good as that of PowerBeats 3, but it is still good enough. For example, it gives you six continuous hours of usage after being charged for 2.5 hours, which can be quite enough. 
This battery life is especially acceptable because of the charging case that they come with. This case can charge the device three times, which means that you can enjoy 18 hours of battery life. Also, you don't need to be close to any plug, as you can charge the earbuds on the go. 
Winner: PowerBeats 3 
Connectivity 
Both earbuds have a wireless connection via Bluetooth. PowerBeats 3 are more suitable for people with Apple devices because their built-in W1 chip helps them connect to Apple devices easily. Plus, it allows them to auto-connect so you wouldn't need to reconnect every time. 
Yes, they pair easier and faster to Apple devices, but that doesn't mean that they can't connect to Android. However, you won't enjoy the benefits you get with iOS machines. Either way, you'll enjoy a stable connection with no signal drops whatsoever as long as you're in the operating range of up to 226 feet. 
Bose SoundSport are better for Android users because they come with NFC. However, their connectivity range extends up to 30 feet only. 
Winner: PowerBeats 3
Pros and Cons of Powerbeats 3 and Bose SoundSport:
Powerbeats 3
Pros
Better for bass-heavy music
More secure fit
Better for Apple devices
Come in various colors
Enjoy longer battery life
Longer connectivity range
Bose SoundSport
Pros
More comfortable
Lighter
Fabulous for iOS and Android
Come in many colors
Feature a charging case
Have a power-saving mode
Cons
Shorter battery life
Low sound quality with loud volumes
Which Should You Buy
Hopefully, you've found your answer regarding the Powerbeats 3 vs Bose SoundSport debate. Yet, I'd love to illustrate a bit more.
I recommend Powerbeats 3 for iOS users as they feature the excellent built-in W1 chip. Besides, I love that they have long battery life and a very secure fit, so you can work out with them as long as you need. They are also great with bass-heavy music even if the volume is too high, so they do an excellent job at hyping you up while exercising. 
On the other hand, Bose SoundSport are very comfortable and produce perfect sound quality for all music genres if you don't increase the volume to the maximum. They are also great for those who love having the ability to charge the earbuds on the go, thanks to their charging bag included in the package.