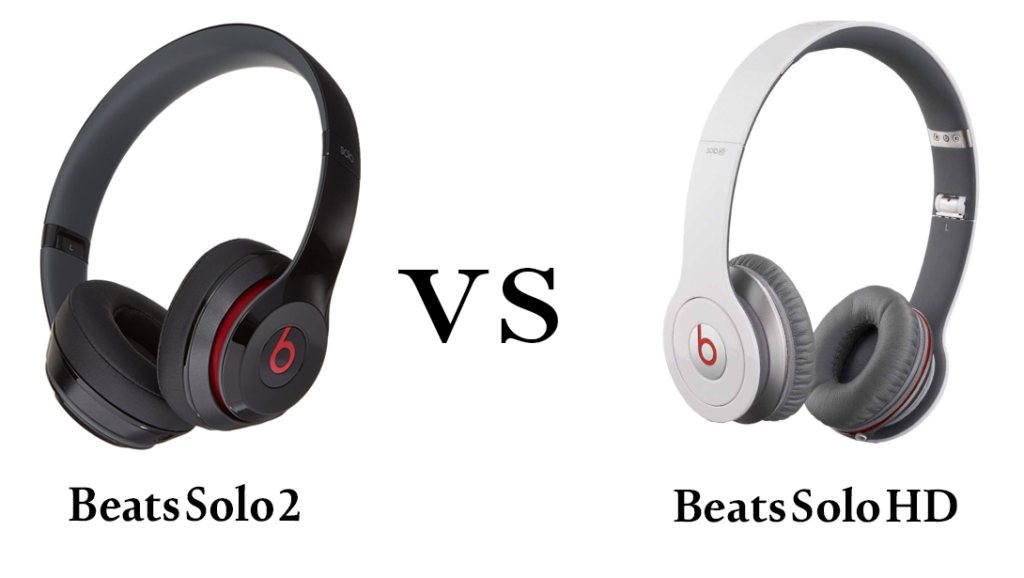 It looks like you've already decided you're going to purchase Beats, but you're confused about which model to get: Solo HD or the newer Solo 2. 
If that's your case, you've come to the right place. In this article, I have compiled a list of the most crucial factors of any pair of headphones, break them down and draw a comparison between the two models in question. 
You can decide the most suitable one by checking the area where they excel, weighing the pros and cons of each and then comparing these aspects with your needs to see which fit the most. 
Short Answer 
I recommend Beats Solo 2 for sports enthusiasts because of its comfortable and firm fit. It also takes the crown in the noise isolation category, as it lets you enjoy music with no interruptions at all. Want to use it at the library? You can, as it does not leak any sounds. 
I highly recommend Beats Solo HD for rap and hip hop lovers because they are suitable for this genre specifically. They are also comfortable enough to wear for long periods. Besides, if you'll use them while driving, these are the ones, thanks to their ability to swivel horizontally and vertically.   
Beats Solo 2 vs Solo HD: Comparison Table 
| | | | |
| --- | --- | --- | --- |
| Headphones  | Weight  | Cable  | Connection  |
| Beats Solo 2  | 0.4 lbs  | 1.3 meters | Wired  |
| Beats Solo HD | 0.3 lbs | 1.4 meters  | Wired  |
Beats Solo 2 vs Solo HD: Full Comparison 
Design and Comfort 
With slightly larger earpad dimensions from the inside and outside, Beats Solo 2 are incredibly comfortable. The large ear pads don't cause much pressure on your ears even if you wear them on long trips.  
What's more, the on-ear Solo 2 are very lightweight, coming at 0.4 lbs, and they sport enough cushioning on the ear pads and rubber-cushioning under the headband. This makes them quite suitable for runners, as they won't irritate the users or fall off their heads.   
Besides, you can buy them in grey, glossy pink or blue colors, so they are stylish and good-looking, especially for teenagers. Sadly, the pads might push your ears a bit, causing trouble for glass-wearers. 
On the other hand, Solo HD come in white, black and red colors only, which gives them a bit of a traditional look. Moreover, the thick metal band that runs through the middle of the headband gives the pair an incredible rigidity.  
They are the most comfortable pair of on-ear headphones for their flexibility, given that the ear cups swivel horizontally and vertically for a few degrees. This means that they can easily adjust to your ears' bumps. You'll highly appreciate this when you move your head, as it conforms to your head movements, and you won't feel restricted in any way. 
Winner: Beats Solo 2 for design, Beats Solo HD for comfort 
Noise-isolation 
Beats Solo 2 offer high-quality noise-isolation, thanks to their larger earpads that fit perfectly on your ears, isolating all ambient noises. As a result, the audio you're listening to won't leak, so you'll get all the sound, and you won't disturb anyone even if you're in a quiet place. 
Even though Beats Solo HD have full leather padding and a perfect fit over anyone's ears, their noise isolation is not as good as Solo 2. This doesn't mean that you won't enjoy them while commuting or when you're in a noisy place- you will. It just means that if you're searching for a pair of headphones that stand out in this criteria, these are not the ones. 
Winner: Beats Solo 2
Sound Quality
Beats headphones are known for their astounding bass, yet Solo 2 begs to differ. This pair of headphones does not eliminate bass, but it doesn't allow it to overpower the mid-range, either, striking a beautiful balance. 
Bass is focused lower on the frequency range than on the 100–500 Hz range, preventing the unwanted masking of deeper vocals. Besides, you'll notice that the mid-range is open and clear. However, depending on the song, you might experience some harsh sounds in the upper mid-range. 
As for the high notes, they are well-presented with precise details, and you won't notice any muffled sounds. The soundstage effect is quite decent, yet not the best out there. 
On the other hand, Beats Solo HD is more suitable for bass-headed people. We can say that it is made for a specific genre: bass-heavy music. Consequently, you won't enjoy using it if you want to listen to podcasts as people's voices will sound very unnatural as if they are speaking through a thin plywood wall. 
However, I thoroughly recommend this pair of headphones for people who love listening to rap and hip hop songs or music at the maximum volume, as they produce the music with zero distortion no matter how loud you set them. 
Winner: Beats Solo 2
Connection 
Both headphones come with an audio cable that uses standard 3.5mm jacks on both ends, which you can plug into a 3.5mm socket on the left earcup. The cables on the two headphones are detachable, allowing you to replace the cable if it suffers any damage. 
Solo 2 offers a built-in mic and a three-button remote. Yet, the functionality of the remote differs according to the device you're using. For example, the three buttons will work as expected if you use an iOS device. Yet, only the middle button works with an Android device, reducing it to a one-clicker. 
You can use these headphones for receiving calls on-the-go with the built-in mic. Besides, you don't need to worry about the call quality as it's quite good. 
Similar to Beats Solo 2, Solo HD comes with a standard 3.5mm stereo jack that plugs into the bottom of the left ear cup. It's also replaceable, so it's cost-effective. Plus, in case you pull the cable if you're in a hurry, it won't break, it will only pop out. 
Further, it features ControlTalk, which is the in-line remote control with mic, allowing you to navigate your playlist and answer calls without grabbing your media player or phone. What I like about the mic other than its crisp and clear sounds is its position on the cable. It hangs right above your shoulder, so you won't need to hold it up to your mouth when you're talking. 
Winner: Tie 
Pros and Cons: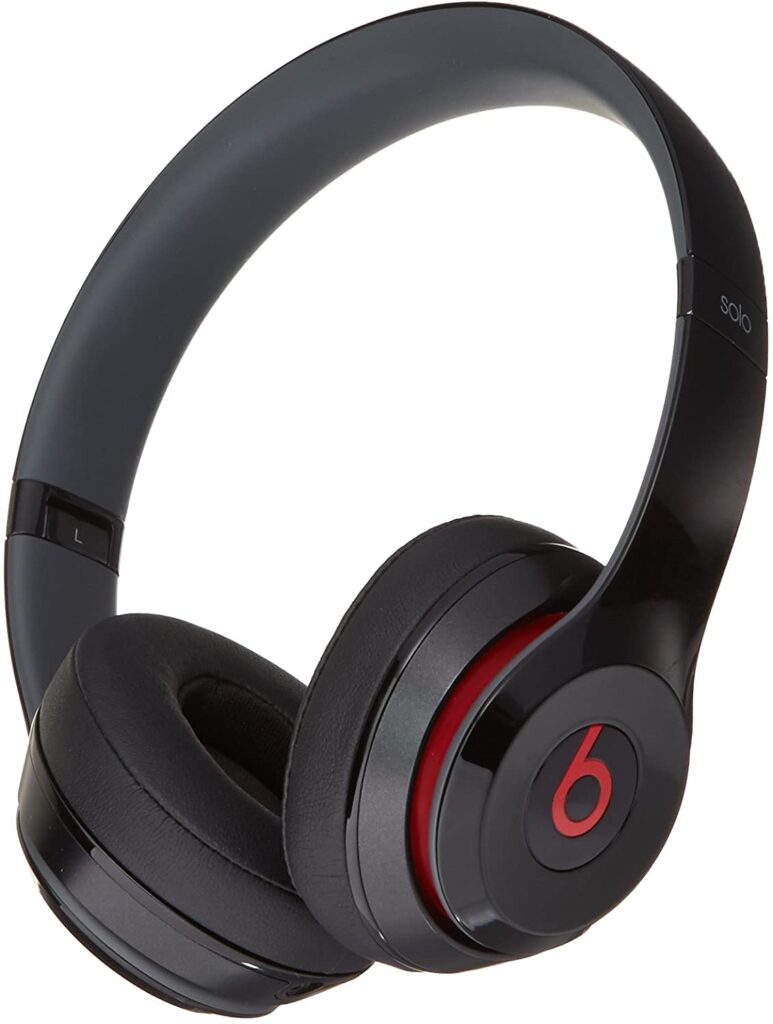 Pros:
Better noise isolation 
Features a detachable cable 
Built-in mic and a three-button remote
Comes in various beautiful colors 
The firm grip is great for exercising 
Cons:
Not comfortable for glass-wearers 
Firm headband
Beats Solo HD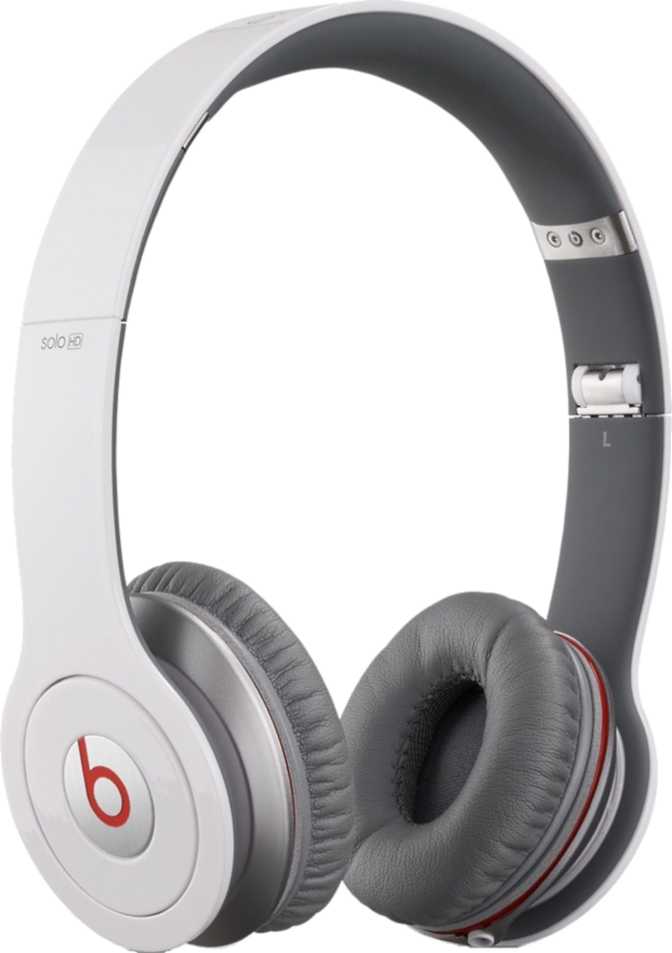 Pros:
Very comfortable for long trips 
Durable 
Flexible 
Features ControlTalk
Has a replaceable cable 
Cons: 
Fair noise isolation 
Suitable for bass-heavy music only
Final Thoughts 
Hopefully, you now have a clearer view of Beats Solo 2 and Solo HD. Being successors, they share a lot of similarities, yet, we can clearly see that Solo 2 has all the good features of Solo HD plus some impressive qualities of its own. 
Solo 2 are quite good for sports enthusiasts, thanks to their firm grip that ensures they don't fall off. They are also convenient for people who want to listen to podcasts and different music genres. 
Contrarily, Beats Solo HD are perfect for bass-oriented music only. They're more suitable for drivers because they can swivel to a few degrees horizontally and vertically, so they won't jump off your ears when you turn your head.